ATTENTION 6TH GRADE STUDENTS AND PARENTS ONLY:
MESMS will be open from 12:00 p.m. to 2 p.m. on Monday, August 29th to any 6th grade student that would like to walk his / her schedule prior to the first day of school.
Please note: Please bring a copy of your schedule. Teachers and Guidance Counselors WILL NOT be available on Monday. We recommend that students and parents be sure they know how to locate the Main Office as well as the Health, Assistant Principals' and Guidance Offices.
______________________________________________________________________________________
Please click here for the Chromebook Contract and Consent Form. Please complete the form and have your child return it to his or her Social Studies teacher by September 9, 2016.
Click HERE to view Mrs. Horowitz's Welcome Back Letter to Parents, Guardians and Students.
Remember: School starts on Thursday, September 1, 2016.
Locker Set-up Dates: Parents can come in and help students set-up lockers on Thursday, September 1 and Friday, September 2 from 2:30 p.m. to 5:30 p.m.
---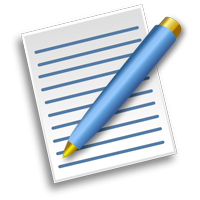 For Supply Lists and other important documents please click on this link.
---
Click on the links below to see our summer reading assignments.
Meet the Teacher Coordinators
How to Access Teachers' Webpages
Student Portal
Chromebooks
---
In an effort to go paperless, our nurse has sent parent emails and updated "Announcements" on her webpage regarding medication pick up, new immunizations and physical requirements for the current 6th grade, as well as medical forms for next year. Please check your emails and view announcements for further information.